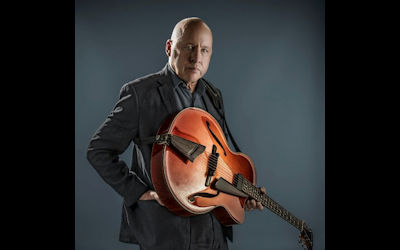 2019 Tour – Press Release
MARK KNOPFLER ANNOUNCES 'DOWN THE ROAD WHEREVER' TOUR IN 2019
Mark Knopfler, one of the most critically and commercially successful artists of all time, has announced a world tour with his band in 2019. The 'Down The Road Wherever' tour commences in Barcelona in April and will continue all over Europe finishing in Verona in July before heading to the US through August and September.
The UK/Ireland dates are –
MAY 2019
18        LEEDS                       First Direct Arena
19        NEWCASTLE           Metro Radio Arena
24        DUBLIN                    3 Arena
26        GLASGOW                SSE Hydro
28        LONDON                   O2 Arena
29        MANCHESTER        Arena
30        BIRMINGHAM          Genting Arena
Tickets go on sale from 9.00am on Friday 2nd November '18 from Ticketline.co.uk or Bookingsdirect.com.
Knopfler, who will release his ninth solo studio album 'Down The Road Wherever' on 16th November, has always viewed touring as an integral part of the process of releasing an album, going from songwriting through recording and ending up on the road performing old and new songs.
Says Mark: 'My songs are made to be performed live. I love the whole process of writing them alone and then recording them with the band, but ultimately the best part is playing them to an audience live. I enjoy the whole circus, travelling from town to town and interacting with this group of players is a total pleasure. I'm really looking forward to it.'
Knopfler, who recorded 'Down The Road Wherever' in his west London studio, British Grove, will be performing on tour with an expanded ten-piece band most of whom have been working with him for more than two decades: Guy Fletcher (keyboards), Richard Bennett (guitar), Jim Cox (piano), Mike McGoldrick (whistle and flute), John McCusker (fiddle and cittern), Glenn Worf (bass), Danny Cummings (percussion) and Ian Thomas (drums). New additions will be Graeme Blevins (saxophone) and Tom Walsh (trumpet)
'Down The Road Wherever' features 14 unhurriedly elegant new Knopfler songs inspired by a wide range of subjects, including his early days in Deptford with Dire Straits, a stray football fan lost in a strange town, the compulsion of a musician hitching home through the snow, and a man out of time in his local greasy spoon cafe. Mark has a poet's eye for telling details that infuse his songs with his unique psychogeography – 'where the Delta meets the Tyne' as he describes it – and his warm Geordie vocal tone and his deft, richly melodic guitar playing are as breathtaking and thrilling as ever.  The tour will see Mark and the band play a selection of new songs, mixed in with some well-known nuggets from his extraordinary back catalogue and one or two surprises from the far flung corners of his repertoire.
Hailed as one of the greatest guitarists of all time, Mark Knopfler has sold in excess of 120 million albums across his Dire Straits and solo career, and many of his songs have become standards, including 'Money For Nothing', 'Sultans Of Swing', 'Romeo & Juliet' and 'Walk Of Life'. He has released eight solo albums as well as recording 'Neck And Neck' with guitar great Chet Atkins, and collaborated with Emmylou Harris on 'All The Roadrunning'.  He has created several film soundtracks, including 'Local Hero',  'The Princess Bride' and 'Altamira'. In addition to producing his own records Knopfler has also produced albums for Bob Dylan and Randy Newman amongst others. Knopfler was made an OBE in 1999 and was given the prestigious Lifetime Achievement Award at the Ivor Novellos in 2012.
MARK KNOPFLER – WHAT THE PAPERS SAY
'…music that flows with graceful ease: emotion recollected in tranquility, in Wordsworth's phrase… The music shimmers with reflections of Celtic folk and blues, illuminated by Knopfler's deft guitar playing.' Financial Times
'…Knopfler's music remains a reliable source of warm bluesy guitar work.'The Observer
'…vivid vignettes…as sensuously irresistible as it sounds.'Sunday Express
'…the wry economy of short stories, while Knopfler's music stays as unfussily erudite as ever…Thirty years on from Brothers In Arms the man with the gravelly voice, the limpid guitar and the crisp turn of phrase is still writing good songs and terrific lyrics. Mail On Sunday
'…his sparsely deployed guitar artistry gleams throughout.'Classic Rock
'Masterly songcraft from one of our finest players…the songcraft has weathered beautifully on this almost literary series of song portraits… Knopfler's touch on guitar is sparse but powerfully eloquent…' Guitarist
'…Celty-folk musical tone…his storytelling sharpens…every song….Grace notes for sure.'Mojo
'Mark Knopfler at his most personal…can still make the guitar sing without airs and graces.'Drownedinsound
'…a joy to listen to…His character tales remain as captivating as ever, while his signature electric guitar fills are a significant part of what makes (the) songs…work so well. It is this ability to keep on adding new layers to his already multi-faceted sound that confirms Knopfler's continuing brilliance.' MusicOMH
Material published on this web site is subject to copyright and all rights are reserved.
© Mark Knopfler News 2022
Website by Lean Mean Digital Ltd

Material published on this web site is subject to copyright and all rights are reserved.
© Mark Knopfler News 2022
Website by Lean Mean Digital Ltd