1996 began with Mark featured playing the track Atlantis on 'Twang! A Tribute to Hank Marvin and the Shadows and teaming up with Waylon Jennings on the track Learning The Game on Waylon's Not Fade Away (Remembering Buddy Holly) album. Early February, the Darling Pretty single is released which includes the bonus track My Claim To Fame. Ed Bicknell had been  seeking ideas for bonus tracks and Terry Kilburn suggested My Claim To Fame as it had only been heard previously on a Channel 4 Swan Hunter TV documentary with the narrator talking over the track. The Notting Hillbillies play a private show at Mossimon's Restaurant, London.
Mark's first solo album, Golden Heart, was released on the 4th of March with Jim Cox (piano), Richard Bennett (guitar), Glenn Worf (bass) and Chad Cromwell (drums). Known collectively as the '96ers', along with the now "ubiquitous" Guy Fletcher they go on to form the nucleus of the Mark Knopfler Band. At the beginning of April, Mark performs Cannibals on The Late Night Show With David Letterman, CBS (TV), New York, and on the 15th of April Mark and the '96ers', and special guest Sonny Landreth, perform a two hour plus set at the London BBC Television Centre in White City for a Jools Holland Special. The set is recorded twice: once in the afternoon without an audience and again in the evening before an audience. This leads to the A Night in London DVD. Mark's first solo tour begins on the 24th of April in Ireland at Galway's Leisureland and runs until the 4th of August. Mark joins Waylon Jennings performing Learning The Game on TV's Rock Stories: Buddy Holly programme.
During a Shepherds Bush Empire gig on the 25th of May, fans sitting on the front row roll out a banner saying 'Happy Birthday Guy'. Mark strummed along as the audience sang Happy Birthday. However, Guy's actual birthday had been the day before. This has led to some bootleg recordings of the 26th show being wrongly dated to the 25th. Into June, Mark is added to the list of stars in Rotterdam's 'Walk of Fame' and his song Are We In Trouble Now is covered by Randy Travis on Randy's Full Circle album. Released as a single, Randy's cover reaches #24 on the US Billboard Hot Country Singles chart. Cannibals, Darling Pretty and Rudiger are released as singles along with Four From The Heart (HDCD, Single, Promo). Mark plays on Let the Guitar Do the Talkin', a track on John Anderson's Paradise album. Steve Phillips releases his Just Pickin' album featuring tracks dating from the early-1970s when he and Mark played together as the Duolian String-Pickers. September sees the Notting Hillbillies play a charity gig on board the new Queen Elizabeth II ocean liner. Sadly, no food or drink was provided in the cramped dressing room designated for the band and when they got up to play they discovered there was no PA. At the end of the month, the 'Billies played a charity gig at the City Hall, Sheffield. Mark continued to make guest appearances on various albums. In October, he played National guitar on the title track of Iris DeMent's The Way I Should album and in December played guitar on the Knockin' On Heaven's Door tribute to Dunblane single. On Christmas Eve 1996, Mark performed I Feel Like Going Home with Tom Jones for BBC TV's Tom Jones: One Night Only.
The 13th to 23rd of May 1997 sees the Notting Hillbillies undertake an eleven gig UK tour. Mark's Wag The Dog CD single is released. On the 25th of June, Mark plays at the Chet Atkins Music Days – Witness History at the Ryman Auditorium in Nashville. On the 15th of September, Mark joins a host of performers who come together for the Music For Monserrat Benefit Concert at London's Royal Albert Hall. In December, he films a short interview for George Martin's BBC TV Rhythm of Life programme. The Wag The Dog soundtrack album comes out in January 1998 and May sees the release of Mark's Metroland soundtrack album. Sting contributes She's Too Good for Me, which also features Mark and Sheryl Crow, to Waylon Jennings's Closing In On The Fire. In July, the 'Billies play a pre-tour charity gig at London's Imperial War Museum and perform a set at a Music Festival held at the Buddhists UK HQ at Taplow Court. The Ronnie Scott's Jazz Clubs gigs of July/August 1998 began with a six night stint at Ronnie Scott's, Birmingham, followed by a twelve night residency at Ronnie Scott's, London. After finishing the Ronnie Scott's gigs the Notting Hillbillies played a secret gig at London's Hilton Hotel on the 23rd of September at which Ed Bicknell received a 'Manager of the Year' award. In October, the Sultans of Swing .…The Very Best Of compilation album was released while scientists name newly discovered minor planet "Mark Knopfler".
The Sultans of Swing .…The Very Best Of DVD was issued in 1999 and in July the 'Billies came together for a six night stint at Ronnie Scott's London Jazz Club. In March 2000, Mark attends Buckingham Palace where he is presented with an OBE (Order of the British Empire). In June, he performs an acoustic version of Baloney Again on BBC Radio 2's Johnnie Walker Show. Plans are in an advanced stage for the release of Mark's second solo album, Sailing To Philadelphia, and tour when, on the 22nd of August, Ed Bicknell issues a press release stating that after 22 years he and Mark are to part company. Paul Crockford takes over management duties. The following month sees Mark play on All Souls/Sweet Love/Conscious Love – on Gerry Rafferty's Another World album and on the 22nd of September, four days before the release of the Sailing To Philadelphia album, Mark is among the guests on the BBC's Michael Parkinson Show during which he performs What It Is. Sailing to Philadelphia, What It Is and The Last Laugh (with Van Morrison) are released as singles and the Past To Present CD-Rom issued with Sailing To Philadelphia and What It Is plus biography, discography and photographs. Rudy Pensa presents Mark with a new carved-top guitar which is designated the MKII. From now on the original 1988 spec carved top becomes known as the Pensa Custom MKI model. Rudy also issues a MK69 candy apple red Strat based on Mark's 1984 Schecter.
In 2001, palaeontologists name new species of dinosaur after Mark – Masiakasaurus Knopfleri. In February, Mark is featured on If I Had You on Rod Stewart's Human album and towards the end of March he visits the Martin guitar factory at Nazareth, USA, to check out a prototype acoustic signature model. The Sailing To Philadelphia tour kicks-off in Mexico on the 27th of March with a line-up of Mark, Guy, Richard Bennett, Glenn Worf, Chad Cromwell, Geraint Watkins and Mike Henderson. William Topley joins Mark on stage to sing a vocal part on performances of the song Sailing to Philadelphia.
In June, Mark joins Rod Clements playing Newport Mount Rag on Lindisfarne's Buried Treasure album. The Hank Williams tribute album, Timeless, features Mark and Emmylou Harris on two songs recorded in the spring, Lost On The River and Alone and Forsaken. Away from studio or stage, in September Mark could be found at the Royal Berkshire Shooting School taking part in the Sarasin Shooting Challenge for the Prince of Wales Charity Foundation. The A Shot Glory soundtrack/film score was released in mid-October and meanwhile Silvertown Blues is issued as a single with Glenn Tilbrook and Chris Difford of Squeeze providing backing vocals on the track. On the 26th of October, Mark was in Ireland as a guest of Paul Brady at Dublin's Vicar Street venue. The following month Mark plays on Don't Be Cruel, Bryan Ferry's contribution to the Tribute to Sun Records album. Towards the end of the year, Mark visits Newcastle University to open new facilities at the Dept of Music and plays on Mademoiselle Will Decide, a track on Jools Holland's Small World, Big Band album.
Into 2002, Martin guitars introduce the HD-MK signature acoustic guitar and work begins on Mark's British Grove Studios. In July, Mark and Friends perform four charity shows, three at Shepherds Bush Empire (23rd/24th/25th) and one at Beaulieu (28th). Among the guests are John Illsley, Jimmy Nail and Jools Holland (24th only). Robbie MacIntosh joins Mark, Guy, John, Brendan Croker, Steve Phillips, Danny Cummings, Marcus Cliffe, and Bobbie Valentino, playing both Notting Hillbillies (first set) and Dire Straits (second set) numbers. At the end of July, Mark attends London's Queen Elizabeth Hall for Jazz Award Presentation ceremony to Chris Barber. The last day of September sees the release of Mark's the Ragpicker's Dream album. Hill Farmer's Blues, Why Aye Man, Devil Baby are released as singles together with promo singles of Quality Shoe and You Don't Know You're Born.
Steve Phillips Guitar Sale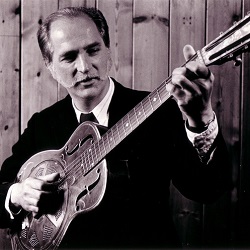 Material published on this web site is subject to copyright and all rights are reserved.
© Mark Knopfler News 2022
Website by Lean Mean Digital Ltd

Material published on this web site is subject to copyright and all rights are reserved.
© Mark Knopfler News 2022
Website by Lean Mean Digital Ltd