Following gigs in and around the London pub scene, on the 15th of January, 1978, Dire Straits commenced a fifteen night UK tour as the support act for Talking Heads. On the 30th January, an extra gig was thrown in for the band at Leeds Polytechnic. Steve Phillips went over to the band's hotel to hand over the 1937 National Style O which he had purchased back in March 1969 and which he had now agreed to sell to Mark. This guitar is destined to gain iconic status when it is used as the cover image of the Brothers in Arms album.
On the 31st of January, the band perform Sultans of Swing on the BBC 2 TV's 'The Old Grey Whistle Test'. The band's eponymous first album is recorded at Basing Street Studios, London. By now fame is just around the corner and Dire Straits play a sold out residency at London's famous Marquee Club earning great reviews in the music press. In May, the band headline its first UK tour and perform in mainland Europe for the first time. Meanwhile, Sultans of Swing/Eastbound Train, enters UK single charts and early June sees the release of the band's debut album, Dire Straits, which peaks in the UK album chart at #37, though is destined to reach #5 in the UK later in the band's career. The band end 1978 with a sell out tour of British universities.
Jerry Wexler and Barry Beckett agree to produce the band's next album and the recording of Communiqué begins in the Bahamas at Compass Point Studios, Nassau. On arrival they discover that most of the amps in the studio are missing their speakers. Fortunately, Robert Palmer was domiciled in Nassau at the time and was able to loan the band a couple of his amps. At the beginning of February 1979, the band commence their first US tour playing 51 sold out shows in 38 days and giving over 300 interviews. Bob Dylan is in the audience at Los Angeles and invites Mark and Pick to play on his Slow Train Coming EP. The US tour brings US chart success. Communiqué is released worldwide reaching #5 in the UK album charts. A sold out UK tour and European tour follow. Gold discs are presented for the debut album and pre-sales of Communiqué. Mark plays guitar on Sure Sounds Good To Me on Sandy McLelland And The Backline's eponymous album.
Former journalist Liz Whatley joined the management team almost from the beginning and found herself answering letters that came in to the Damage Management office from fans. She realised that she was answering the same questions over and over and decided that she would write a newsletter to send to fans twice a year. As more and more fans signed up for the newsletter it was decided to introduce a small subscription fee to cover postage, etc. The newsletter evolved into the Dire Straits Information Service (DSIS) which Liz ran until 1995. Terry Kilburn started Mark Knopfler News the following year.
June and July 1980 are spent recording the next Dire Straits album, Making Movies, at New York's Power Station studios but David is set to quit the band in favour of a solo career. Making Movies is released in October 1980 and enters the UK album charts where it remains for 252 weeks. In November, Romeo & Juliet/Solid Rock are released peaking at #8 in the UK singles chart. December 22nd sees the broadcast of the BBC's legendary Arena documentary featuring footage from gigs at the Rainbow Theatre, London, in Dec 1979 and March 1980.
Meanwhile, during September auditions are held resulting in Alan Clark (Keyboards) and Hal Lindes (guitar) joining the line-up of Dire Straits and rehearsals begin at Wood Wharf, Greenwich, for the forth-coming 1980-81 On Location tour. 1981 sees music videos released for Romeo & Juliet, Skateaway and Tunnel of Love and all three are released as singles. Propelled by the hit single Romeo & Juliet, the Making Movies album reaches #4 in the UK album chart. In the US it peaks at #19.
1982 saw Mark collaborating with a host of artists including Van Morrison, Kate & Anna McGarrigle, Stevie Nicks, and Phil Lynott. Mark and Neil Dorfsman produce the Love Over Gold album. The song Private Dancer is excluded from the album as Mark feels it need a woman's voice. Private Dancer later serves to re-launch the ailing career of Tina Turner, helping to turn her into a major international star. In June Pick leaves the band for a career in jazz. While in New York Mark pays a visit to Rudy's Music Stop on West 48th and befriends owner Rudy Pensa and one of Rudy's employees , Jack Sonni. In August, the Private Investigations/Badges, Stickers, Posters, and T-Shirts single is released and reaches #2 in the UK singles charts, which will be the band's highest placed UK single. The Private Investigations music video reaches #2 in the UK video chart. Welshman Terry Williams replaces Pick on drums. His first job is the recording of the Twisting By The Pool EP and preparing for the 1982-83 Love Over Gold tour.
September sees the release of Love Over Gold which becomes the band's first UK #1 album. In December, Sultans of Swing/Eastbound Train/Southbound Again are released as a single. Amidst all this success, Mark manages to record his first soundtrack album, Local Hero, for a low-budget David Puttnam production.
Commencing towards the end of 1982 the Love Over Gold tour runs through to July 1983. The line-up: Mark Knopfler, guitar, vocals/John Illsley, bass/Alan Clark, keyboards/Terry Williams, drums/Hal Lindes, guitar/Mel Collins, sax/Tommy Mandell, additional keyboards. Tommy joined the band for touring purposes, it was felt that Alan didn't have enough fingers to play all the required keyboard parts. In January 1983, Twisting by the Pool/Two Young Lovers/If I had You were released as a single followed shortly afterwards by the release of Extendedanceplay. In the early '80s no other band was making 20 minute plus epic singles, it is said that Extendedanceplay was record as a reposte to music critics who argued that Mark couldn't write the 3 minutes rocker – what do they known! In February, music from Mark's Local Hero soundtrack was released. In April, Mark co-produced Dylan's Infidels album. July sees Dire Straits headline a charity show for the Prince's Trust at the Dominion Theatre, London, before HRH Prince Charles and HRH Diana Princess of Wales. Later that month, the legendary Alchemy double live album is recorded at London's Hammersmith Odeon. Among a host of accolades and awards Dire Straits won their first BRIT award for 'Best British Group'. Throughout the autumn and winter '83/'84, Mark and Guy Fletcher work together on the recording of the Cal and the Comfort and Joy soundtracks.
Steve Phillips Guitar Sale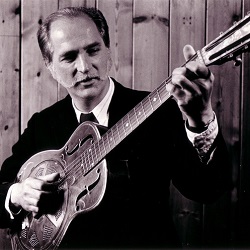 Material published on this web site is subject to copyright and all rights are reserved.
© Mark Knopfler News 2020
Website by Lean Mean Digital Ltd

Material published on this web site is subject to copyright and all rights are reserved.
© Mark Knopfler News 2020
Website by Lean Mean Digital Ltd