In January 2011, the Canadian Broadcast Standards Council ruled that the Dire Straits song, Money for Nothing, was unfit for radio and the track was banned. The hour long Planet North TV documentary made for the BBC, Mark Knopfler: A Life In Songs was broadcast on BBC4 on the 28th of January. In March, at a special ceremony held in Bochum, Germany, Mark was presented with Germany's highly prestigious Der Steiger Award for Music. Mark featured on the track Flat Stuff on Greg Brown's Freak Flag album; on Diane Schuur's CD, The Gathering; and, played guitar on America's cover of Sailing To Philadelphia on their Back Pages album. In August, the Canadian Broadcast Standards Council reversed its ruling that Dire Straits Money for Nothing was unfit for radio. In September, Mark played on the track So Many Miles on Pieta Brown's Mercury CD  and on 17 Hills, a track on Thomas Dolby's CD A Map of the Floating City. The 6th of October saw part one – the European leg – of Mark's tour with Bob Dylan commence in Ireland at Dublin's O2 Arena  with Mark on guitar and vocals, Richard Bennett on guitar, Guy Fletcher on keyboards, Jim Cox on piano, John McCusker on violin and cittern, Mike McGoldrick on flute, whistle and pipes, Glenn Worf on bass and Ian Thomas on drums. Recorded back in 1979 as part of the Slow Train Coming sessions, Mark plays on Trouble In Mind, a track on Dylan's Pure Dylan album.
Released in January 2012, Mark played on a track called Restless Farewell which was among 76 songs featured on the Amnesty International tribute album Chimes of Freedom: Songs of Bob Dylan Honoring 50 Years of Amnesty International. The same month saw Bap Kennedy release his The Sailor's Revenge produced by Mark who is featured on seven of the eleven tracks. At the end of February, Bo Walton released his debut album, Waiting On A Dream, with Mark playing on Miss You Bad and Hey Mister Night on a two-track single, tracks which were actually recorded on 5 October, 1993. Jump forward to the 5th of October 2012 for the start of part 2 – the North America leg – of the Bob Dylan-Mark Knopfler tour at Winnipeg 's MTS Centre.
People turning up at the Grosvenor Hotel, Robin Hoods Bay, North Yorkshire, on the 28th of March got quite a surprise as Mark joined Steve Phillips and his band at their regular Tuesday night gig. Interviews and clips from the gig were used for John Illsley's Guitar Stories project, broadcast on Sky Arts in October, with Mark and John looking back at the places and guitars which have influenced Mark's musical career. April saw the issue of Chris Botti's Impressions featuring Mark playing and singing on What A Wonderful World. In May, Mark was the recipient of an 'Ivor Novello Lifetime Achievement Award' presented by Sir George Martin at the 57th annual Ivor Novello Awards Ceremony at London's Grosvenor House Hotel. In July, Sultans of Swing hit the top spot in UK Auto Trader's poll of driving songs. The Pussy Riot convictions in Russia led Mark to issue the following statement in August:
Whenever a political regime or religious establishment refuses to tolerate criticism it advertises itself as repressive, backward and insecure. This verdict will diminish Russia in the eyes of the world. I condemn the prison sentences given to these young people and support the right to protest for everyone.
The 3rd of September saw the release of the Privateering album. Intended as a 'focus track' for the album, Redbud Tree was released to radio in certain countries but was not issued as a general single. On the 15th and 16th of September, Mark performed two Privateering showcase gigs in London. In December, he became patron of OSCAP – Outraged South African Citizens Against Rhino Poaching.
The 11th of February 2013 saw Mark nominated form a German Echo award in the 'Male Pop/Rock International' category. On the 18th, Mark was among various artists performing at the Sir Bobby Robson 80th Birthday Celebration gig at The Sage, Gateshead, at which Mark played Going Home and joined Ruby Turner on stage for Try A Little Tenderness. Heidi Talbot's CD Angels Without Wings features Mark on two tracks: When the Roses Come Again and The Loneliest. The Privateering tour commences on the 25th of April at Romania's Sala Palatuli in Bucharest. Personnel for the tour is Mark guitar & vocals, Richard Bennett on guitar, Guy Fletcher on keyboards, Jim Cox on piano, John McCusker on violin & cittern, Mike McGoldrick on flute, whistle & pipes, Glenn Worf on bass, Ian Thomas on drums and Nigel Hitchcock on Sax.
In April, Mark cancels two Privateering tour gigs in Russia due a crackdown by Russian authorities on groups including Amnesty International and Human Rights Watch. Ruth Moody features Mark on a track called Pockets on her These Wilder Things album. In the summer, Sky Arts broadcast the first programme of Mariella Frostrup's  series Objects of Desire in which Mark talks about his love of the Fender Stratocaster. In August, after a 35 year association with Warner Bros, Mark signs a new North America distribution deal with the Universal Music Group. The same month, Mark's song Oldest Surfer on the Beach is among 16 tracks on Jimmy Buffett's Songs from St Somewhere album, with Mark playing guitar on the track and also on Rue De La Guitare. In September, Mark's British Grove Studio wins a 'Pro Sound Award' in the Studio of the Year category. December sees the release of the Dire Straits box set The Studio Albums 1978-91.
The Spring of 2014 sees North Tyneside Council uses lyrics from Mark's Tunnel of Love in £1.2 redevelopment of the Spanish City fairground area. Released in July, Mark plays on and sings Someday and Train To Nowhere on Eric Clapton's Eric Clapton & Friends: The Breeze, An Appreciation of JJ Cale. In September, Mark releases a specially recorded digital live version of Going Home to commemorate the BUPA Great North Run reaching a world-first one millionth finish and he plays this special version in Gateshead at the Great North Run Million Opening Ceremony. American bluegrass outfit Hot Rize release their first new album for many years. Titled When I'm Free, the album includes Mark's song I Never Met a One Like You which was written during the Privateering project but did not make it on the album. Mark is also featured on Randall Bramblett's album Devil Music playing on a track called Dead In The Water. In October, 2014, Mark records a guitar version of The Last Post for the Last Post Heritage Project which he dedicates to the regiment of the Northumberland Fusiliers, the regiment which suffered more casualties than any other during the First World War.
Van Morrison's Duets: Re-Working the Catalogue album was released in February 2015 and features Mark on a track called Irish Heartbeat. On the 16th of March, Mark's Tracker album was released and the track Beryl  issued as a single. Mark says of Tracker:
The album title 'Tracker' arrived out of me trying to find my way over the decades. Out of me tracking time – looking at people, places and things from my past, and out of the process of tracking as in recording tracks in the studio.
Released in April 2015, the Honky Tonk Demos, Limited Edition CD, features four tracks from the original 1977 Dire Straits demo tape recorded at Pathway studios: Sultans of Swing/Water of Love/Down to the Waterline/Wild West End and Paul Brady's Vicar Street Sessions Vol 1 features Mark's performance of Baloney Again from 2001. In May, Mark and the band perform a Tracker tour warm up gig at Elstree Studios, Boreham Wood, Hertfordshire. The Tracker tour starts in earnest on the 15th of May in Ireland at Dublin's 3 Arena. Making up the band for the tour with Mark are Guy, Richard Bennett, Glenn Worf, Jim Cox, John McCusker, Mike McGoldrick, Ian Thomas, with additional vocals provided by Ruth Moody. In June, Mark is honoured with a 'Local Hero bronze plaque at the Quayside in Gateshead. Mark says, To be voted a Local Hero by the people of Tyneside is a wonderful honour which I will treasure. In July, James Taylor's Before This World album features Mark on a track called Diamond Joe. Mark's song Pretty Boy Floyd is also among the songs on the album. Both tracks were recorded during the Sailing To Philadelphia sessions. On the 9th of September, Mark is inducted into the BBC Singers Hall of Fame.
January 2016, Brian Bennett, long-time drummer of Cliff Richard's band The Shadows, released an album of film music by British composer John Barry. Mark is among the guest artists on the album playing on a track called All The Time In The World. In March, Mark was once again among the nominees in Germany's Echo awards in the 'International Rock/Pop Artist' category. Mark plays on Streets of Surrender (S.O.S.) and Ci si arrende, two tracks on Zucchero's album Black Cat. In May, the Mark Knopfler and Evelyn Glennie soundtrack to the film Altamira is released. Mark performs in October at Bill Wyman's 80th Birthday Bash at the Indigo in London's O2 complex. Joe Brown joined Mark to perform Donegan's Gone and Mark performed Song for Sonny Liston and a new song,  Playtime Deluxe. In November, Gibson announced the Custom Shop Mark Knopfler 1958 Les Paul. Mark hand-signs and numbers the fifty VOS aged models on the back of the headstock.
The 1st of January 2017, Mark is featured on a song called Street Tracker on Pieta Brown's  Postcards album. In March he auctions six watches to raise money for Bravehearts of the North East. Mark is the Patron of the children's charity which is based in the North East of England and founded to recognise the exceptional courage shown by children battling illness or adversity. The auction raises over £10,000. The Fanfair Alliance publish a new guide to fair ticket pricing of which Mark says: The FanFair Alliance Guide offers common sense advice to ticket buyers and the more widely it is adopted, the better it will be for fans and performers. Nobody wants the front ten rows of their event to be full of super rich consumers who may or may not actually be into the music as opposed to just attending the event. Later that month bring news of the death of original rock 'n roller Chuck Berry. Mark acknowledges the great debt owed by many to Chuck's pioneering spirit saying, We'll all remember Chuck Berry as one of the greatest rock 'n roll performers but he was also the greatest of the rock 'n roll writers. Music wouldn't have evolved in the same way without him. Seeing him at Newcastle City Hall when I was 15 was an unforgettable experience. The month ends with Mark playing on Shine On Me the first single from Dan Auerbach's solo album Waiting on a Song.
April sees Mark and John inspecting the motorcycles being used in the Big Bike Charity Hike around Great Britain ride and Mark gets his hands on another new Pensa Custom guitar, designated the MK90. In May, Mark starts writing new songs which may ultimately be featured in his next solo album. He also records guitar parts for Have All the Songs Been Written a track The Killers album Wonderful, Wonderful. Henrick Hansen, who made the short film for the Tracker album promotion, is to make a Mark Knopfler documentary scheduled for a 2018 release together with an in-concert film featuring live performances from the Tracker tour. In July, Mark unveils one of two London buses used to promote International Busking Day, 22nd July.
In September Mark appears on BBC 1's Inside Out TV programme talking about the inspiration behind one his well-known songs, Sailing to Philadelphia. A second TV appearance follows a few days later when Mark appears on ITV's Tyne Tees regional news programme paying tribute to TV personality Mike Neville, who Mark describes as "the voice of the North East", who died on the 6th September. October sees Dire Straits among the nominees being considered for induction into the Rock and Roll Hall Of Fame. Only five acts will win through to induction and this leads to a frenzy of voting in the fans vote. October also brings news of another loss, that of Tom Petty. Mark says, I was so sad to hear the news about Tom Petty. I always loved him, from his first classic record with the Heartbreakers and on through the years. More sad news comes with the death of Fats Domino. Farewell to Fats Domino, one of the great rock 'n roll pioneers.  Fats Domino was playing boogie woogie piano long before that music was given the 'rock 'n roll' name.  His songs are classics which influenced dozens of artists.  He will never be forgotten.  Mark is among the guest artists featured on Accomplice One, Tommy Emmanuel's new album to be released on the 19th of January, 2018. Mark and Tommy perform together on a track written by Mark and recorded at his British Grove studio called You Don't Want To Get You One Of Those. 2017 ends with the fantastic news that Dire Straits came third in the fans vote for artists to be inducted into the Rock and Rock Hall of Fame. The induction ceremony to take place in Cleveland, Ohio, in April, 2018.
January 2018 sees Mark join Tommy Emmanuel on Mark's 'You Don't Want To Get You One of Those' taken from Tommy's latest album 'Accomplice One' to be released on the 19th of January. In February Mark spends time in British Grove putting the finishing touches to the new solo album. The induction of Dire Straits into the Rock 'n Roll Hall of Fame takes place at a ceremony in Cleveland, OH, USA, on the 14th of April. John, Guy and Alan attend. September sees the announcement of performances of the Local Hero musical in the spring of 2019 in Edinburgh and London. October brings the publication of the 2019 'Down The Road Wherever' tour covering Europe and North America.  In November comes news that the Steve Phillips penned song 'Will You Miss Me', recorded for the Notting Hillbillies album 'Missing…Presumed Having A Good Time', is featured in 'Ol Max Evans – The First Thousand Years' a film by Lorene Mills, Paul Barnes and David Leach. On the 14th Mark takes time out to enjoy a matinee performance of 'Soldier On' at The Other Palace theatre and appears on BBC TV's Breakfast Show talking about the Local Hero musical and the new album. Mark's 'Down The Road Wherever' album was released on the 16th of November. On the 17th Mark was featured on BBC Radio 4's 'Loose Ends' and on the 19th he was among the guests on BBC Radio 2's Jools Holland programme. Mark and David Greig talk to Janice Forsyth on BBC Radio 2 about 'Local Hero the Musical'. Mark fronts the cover of the December 2018 edition of Guitarist magazine and in an extended main feature article discusses guitars, British Grove studio and, of course, the new album. On Saturday December 1st the 20th SSE Scottish Music Awards ceremony takes place at Glasgow's SEC. The awards honour the biggest and best in Scottish music. Mark is presented with a Living Legends Award. On the 16th he was a guest on the Michael Ball Show, BBC Radio 2, and his interview with Stephen Sackur for the BBC's HARDtalk programme is aired.
With the January announcement of the full cast, 2019 begins with growing anticipation of the World Premiere of the musical version of Local Hero. Much of March and April 2019 is occupied by rehearsals for the up-coming Down The Road Wherever tour which commences on April 25th. Meanwhile, dates are published for John Illsley's 'The Life & Times of Dire Straits'; a concert and Q&A of music and memories' – an entertaining evening with John Illsley as he talks to Paul Cummins about life in Dire Straits. Mark guests on Sky Arts/Brian Johnson's A Life on the Road broadcast on 22nd March. Mark teams up with Portobello Gin to create his own special blend of gin, Local Heroes No3 gin. The Down the Road starts in Barcelona and comprises of 86 shows taking in Europe and North America. It is Mark's biggest tour for mover 25 years. In July Mark takes time out from touring to impress his hand-prints and autograph for Munich's Olympia Park Walk of Stars. September sees the release of a Blu Ray DVD Collector's Edition of the film Local Hero which includes an interview with Mark. The September issue of Guitar Player has Mark on the front cover. Released on the 20th Pieta Brown's album, Freeway, features Mark on a track titled The Hard Way and on the 22nd Mark gives a short interview on CBS's For The Record. In October he gives another interview for Spirit Entertainment on writing filmscores and musicals which is part of the promotional build-up to Local Hero:The Musical. Looking ahead to 2020 Mark continues to work on various projects including the planned London Production of Local Hero: The Musical at the Old Vic theatre.
Steve Phillips Guitar Sale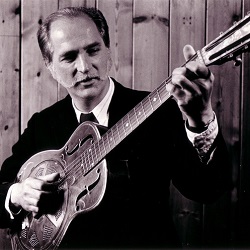 Material published on this web site is subject to copyright and all rights are reserved.
© Mark Knopfler News 2022
Website by Lean Mean Digital Ltd

Material published on this web site is subject to copyright and all rights are reserved.
© Mark Knopfler News 2022
Website by Lean Mean Digital Ltd